Getting the Best Travel Insurance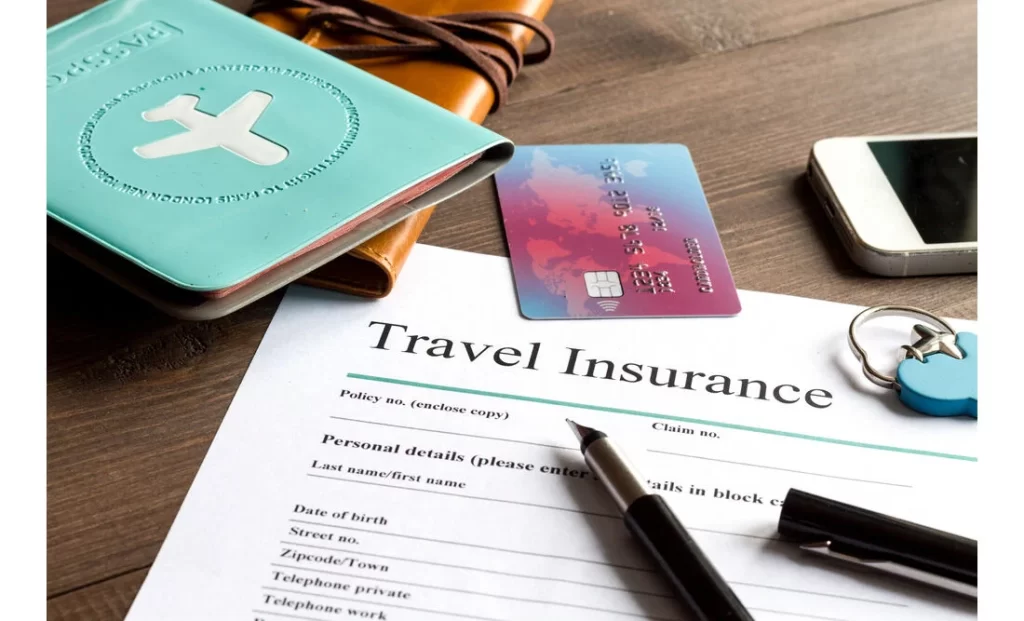 Getting the best travel insurance is important, especially if you're traveling to a country where it's hard to get a medical emergency treated. But it's also important to know which companies offer the best coverage, and what to look for in your policy.
World Nomads
Whether you're traveling for business or pleasure, World Nomads travel insurance can help you stay healthy while you're away. Their travel insurance can protect you from medical expenses abroad, including emergency transportation. They also offer travel insurance for extreme sports such as scuba diving and paragliding.
You can get travel insurance with World Nomads if you're traveling in Europe, Australia, or Canada. They offer open-ended plans, which allow you to select the countries you're visiting.
World Nomads policies are underwritten by local companies. They're designed to cover adventure seekers and backpackers. Their coverage is more robust than most, including coverage for extreme sports. They're not the best at covering pre-existing conditions, though.
AIG
Whether you're planning a trip abroad or are an existing customer, AIG travel insurance offers a variety of options. These plans range from Basic and Silver to the Platinum level, and all have an array of benefits.
The AIG Travel Guard product line is one of the most trusted names in travel insurance. The company's website offers a simple online form that allows customers to request a quote. Alternatively, you can call their customer service line for assistance.
The Travel Guard Gold plan is the most popular option, offering high levels of benefits for a low price. It provides trip cancellation coverage, luggage loss coverage and emergency medical evacuation. In addition, it provides up to 150 percent of your trip cost in case of a trip interruption.
AXA Assistance USA
Having a travel insurance policy can help protect you from unforeseen circumstances that can interfere with your trip. It can help to cover costs for non-refundable flights, hotels, or car rentals. It can also help to provide emergency assistance.
One of the best options available for travel insurance is AXA Assistance USA. They offer three travel insurance plans that will provide you with coverage for the costs of your trip. The plans cover common travel issues, such as trip cancellation, trip interruption, and baggage delay.
Depending on the plan you choose, you can receive protection for a trip that is up to $10,000. You can also purchase a collision damage waiver, which can cover any damage that occurs to your rental car while you're traveling. The policy will also cover up to 75 percent of your pre-paid trip costs if you cancel for any reason.
TripTime
Unlike most travel insurance companies, TripTime makes it easy for the casual traveler to purchase an international insurance plan without having to worry about hidden costs. The insurance company's website features a sleek and user-friendly interface, making it easy to compare plans and choose the best coverage for your unique situation.
The company's website features two popular plans. The Premium and GoTime plans are both aimed at providing insurance coverage for international travel. These plans have a number of perks, including trip cancellation coverage, emergency medical evacuation, and hotel and rental car coverage. In addition to these benefits, the Premium plan includes enhanced benefits such as travel accident coverage, a global medical clinic, and a trip delay benefit.
Seven Corners
Located in Carmel, Indiana, Seven Corners Insurance has been in business for over 15 years. They offer a wide variety of travel insurance plans. They also offer travel assistance services and travel intelligence. You can find more information about them on the Seven Corners Insurance website.
The Seven Corners Travel Insurance website is well designed. It has a number of sections to help you find the plan that best suits your needs. One section focuses on emergency assistance, while another features information about claims. You will also find an FAQ section as well as links to download forms.
The Seven Corners Travel Insurance website also features a helpful Interactive Travel Insurance Guide. This guide walks you through the selection process and explains the benefits of each plan. It also includes an easy-to-use quiz.
Travel Insured International
Founded by Peter Gehris in 1994, Travel Insured International offers travel protection for any trip. Their policies include medical coverage, trip interruption coverage, and more. They have a variety of plans, so you can find one that fits your needs.
Their Worldwide Trip Protector insurance plan offers solid coverage, and is reasonably priced. If you need more robust coverage, you may want to opt for their Explorer plan. This policy covers adventure sports and scuba diving, and comes with two types of coverage.
They offer 24-hour medical hotlines, which can help you make a claim if you need medical help while traveling. Additionally, they have a mobile app for you to download. You can also file a claim online.