Budget-Friendly Adventures: Unveiling the Wonders of the UK on a Staycation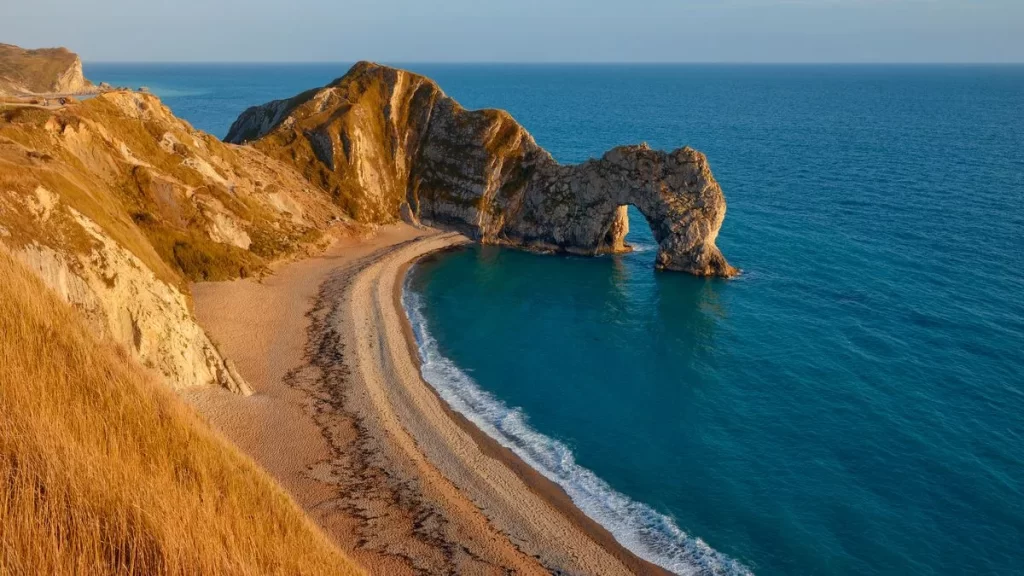 Buckle up, budget-savvy adventurers! Who says you need a passport and a suitcase full of cash for a fantastic family vacation? In the United Kingdom, a staycation is your golden ticket to explore, relax, and create lasting memories without breaking the bank. With its stunning landscapes, rich history, and diverse culture, the UK offers a treasure trove of experiences for families on a budget. So, pack your enthusiasm, a sense of adventure, and let's embark on a wallet-friendly journey across the UK!
1. Cornwall's Coastal Charms:
Cornwall, with its picturesque coastline, is an ideal destination for families looking for sun, sea, and sand. Instead of pricey hotels, opt for camping or caravanning, allowing you to wake up with the soothing sounds of the ocean. Enjoy a family surf lesson on the sandy shores of Newquay, and explore the magical Tintagel Castle, steeped in Arthurian legend.
2. Highland Highlights in Scotland:
Scotland boasts a stunning landscape that caters to nature-loving families on a budget. The Highlands, with its rugged mountains, serene lochs, and lush greenery, provide endless opportunities for hiking, picnicking, and wildlife watching. Visit Loch Ness, try a local fish and chips shop, and soak in the historic charm of Inverness.
3. Cultural Dive in Devon:
Devon, a charming county in the southwest of England, can be a budget-friendly cultural delight for families. The county is home to historic treasures and beautiful landscapes. Many of the region's museums, such as the Royal Albert Memorial Museum in Exeter, offer free admission. Explore the stunning Devonshire countryside with visits to Dartmoor and Exmoor National Parks. Pack a picnic and enjoy the lush lawns and meandering riverside walks, perfect for families seeking a mix of culture and nature. A beautiful resort like Manor & Ashbury Resorts can be the perfect base from which to do this exploration.
4. The Enigmatic Charm of Wales:
Wales is a hidden gem for families on a budget. Enjoy a road trip through Snowdonia National Park, where you can explore castles, take scenic railway rides, and hike to the summit of Mount Snowdon. For the ultimate budget experience, consider staying in cosy cottages in rural areas to immerse yourselves in Welsh culture.
5. Seaside Splendours in Brighton:
Brighton, often dubbed the "London by the Sea," offers an unforgettable day out for families. Stroll along the famous Brighton Pier, take a ride on the vintage carousel, and enjoy traditional seaside treats like fish and chips. Explore the quirky lanes filled with unique shops and street art. The best part? Brighton's pebble beach is free to enjoy!
6. Tranquil Retreats in the Lake District:
For families seeking a peaceful getaway, the Lake District is the perfect destination. Take leisurely walks around Lake Windermere, explore the charming village of Ambleside, and have a picnic by the water. Budget-friendly accommodations like cottages or campsites allow you to fully immerse yourselves in the stunning natural beauty of the region.
7. Historical Adventures in Edinburgh:
Edinburgh, the capital of Scotland, is a city steeped in history and rich in budget-friendly attractions. Climb Arthur's Seat for panoramic views of the city, visit the impressive Edinburgh Castle, and wander along the Royal Mile, where you can find affordable Scottish souvenirs. Don't forget to sample some haggis and Scotch whisky.
Conclusion:
In the United Kingdom, budget-friendly adventures are not only possible but also incredibly enriching for families. Whether you're exploring the captivating coasts of Cornwall, hiking the Scottish Highlands, or delving into the history of London, there are endless opportunities for memorable staycations. Each region in the UK has something unique to offer, ensuring that your budget won't hold you back from experiencing its magic.